Posted by SIM on 06/10/2009
Stuck in the Middle (SIM) is Middlebury College's freshest, cleanest, newest, all-male a cappella group. Our size and musical variety are considerable, large, and in charge, and we relish in providing the full, pleasurable aural experience to audiences of all shapes and sizes.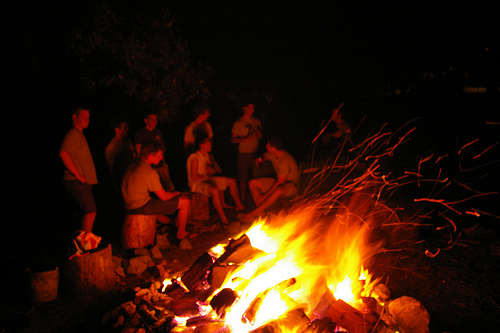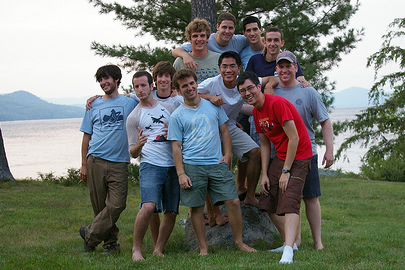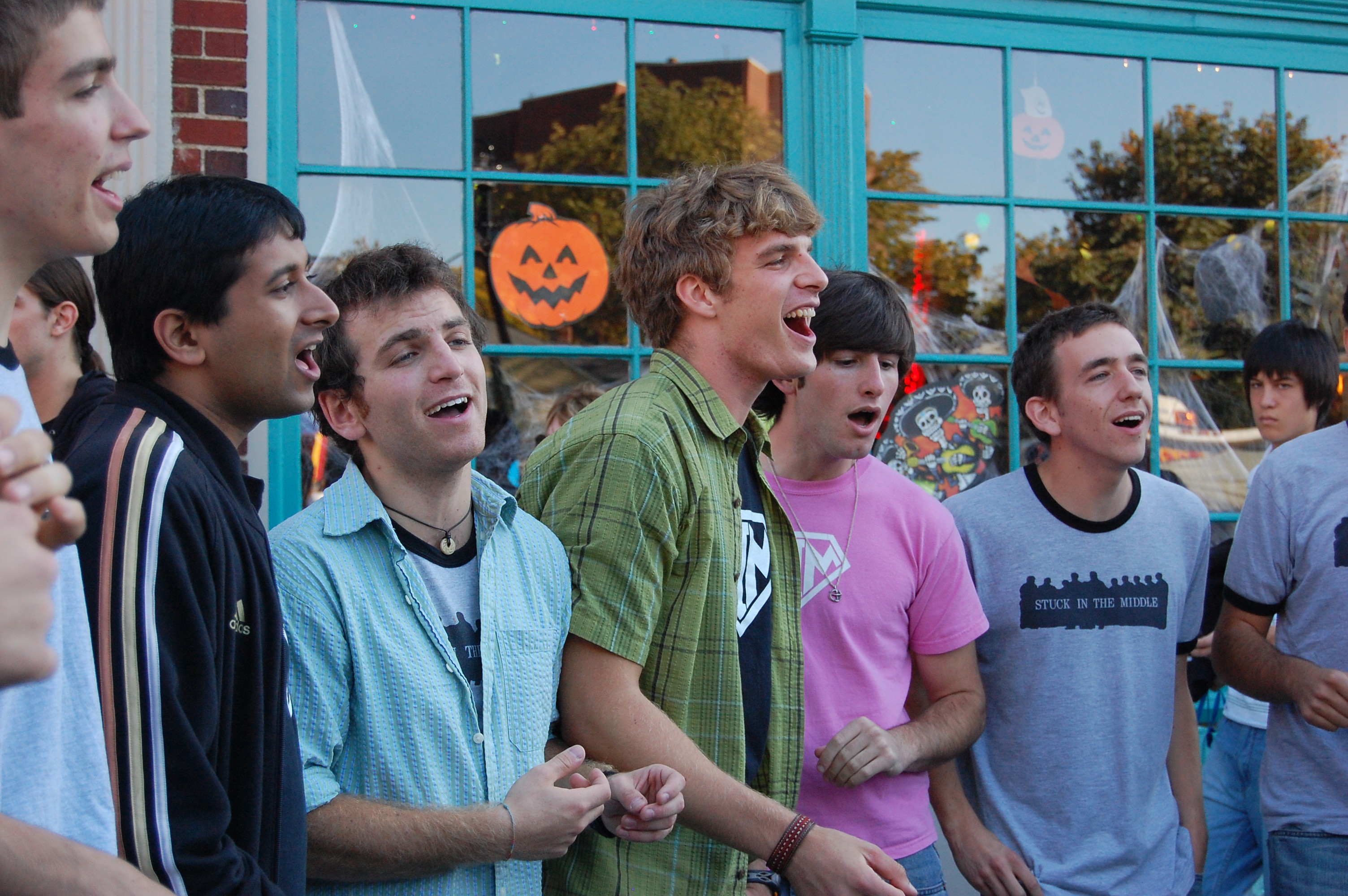 Stuck in the Middle (est. 2002) was formed in the basement of the freshman dorm, Battell Hall, when five or six dudes decided not to be lazy anymore. Worst of them all, Jason Lockhart ('05), who traditionally carried his sloth-like tendencies over into the realm of females, decided to break out of his proverbial shell and use SIM to finally get himself his first REAL (not plastic) girlfriend. It worked.
Sorta.
The group was a success. Sure... we do have our occasional run-ins with a New England stripping team every now and then. Do we party like it's 1999 and yet realize that the 00's are almost over? Of course. In fact, we aren't like other kids, you know, who dream about being astronauts. We were always more interested in what bark was made out of on a tree. Richard Gere's a real hero of ours. Sting. Sting would be another person who's a hero. The music he's created over the years, we don't really listen to it, but the fact that he's making it...we respect that. We care desperately about what we do. Do we know what product we're selling? No. Do we know what we're doing today? No. But we're here, and we're gonna give it our best shot.