Posted by From The Web on 06/18/2012
On Friday, June 15, The Voices of Liberty, the a cappella singing group that has made a name for itself at Epcot in WDW debuted at Disneyland at the Opera House on Main Street. Once the announcement came out, there definitely was a buzz around the Disneyland Park, especially by those who had heard the group at Epcot.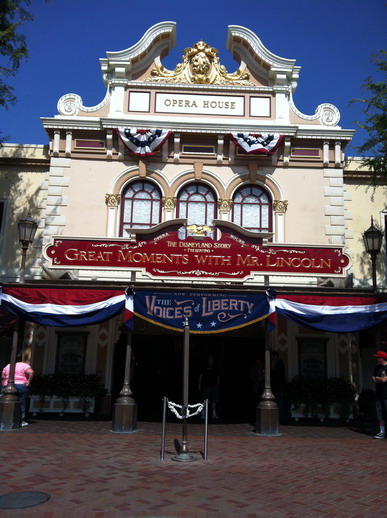 I was really looking forward to listening to this musical ensemble. I had heard them back in 1999, and really enjoyed their singing talent, plus I have a special fondness for our country, so the patriotic songs really touched me. I went to see them twice this past weekend, on Friday, June 15, and on Saturday, June 16.
Shortly before the performance, the group will stand in front of the Opera House and introduce themselves, then sing a couple of songs, giving guests a taste of the performance they will hear inside.